Big Potato began life as a little potato with one small game called Linkee.
After careful nurturing from the three founders, and the many new friends who joined along the way, Big Potato has grown into its name.
Today you'll find our games in places as far flung as Hobart, Hong Kong, Houston and Hamburg.
Each and every one is like a member of the family. We spend ages crafting them until we're happy to put our logo on them.
But we're not just inventors. We manufacture, distribute, market and demo all our games too.
We also love working with anyone with a good idea, from YouTube stars to Radio 1 presenters, a one-man-band-in-a-shed to Warner Bros.
Just some of the games...
Truth Bombs
Time to drop some truth bombs and find out a bit more about each other in the new game by Dan & Phil.
Prepare for funny facts, awkward admissions and random revelations that'll cause explosions of laughter.
Grab a pencil, pick a question and bombs away!
The Chameleon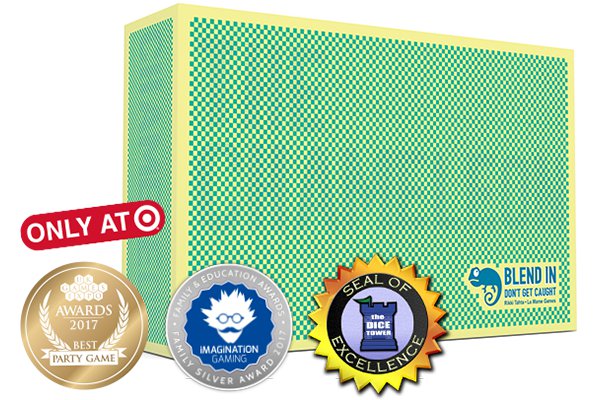 Look out for our triple-award-winning social deduction party game created by Rikki Tahta, the inventor of Coup.
The Chameleon is definitely the cleverest game we have ever released.
One of you is the hidden Chameleon, but who? Using one carefully chosen word each, you all try to smoke out the Chameleon who is bluffing like mad to try and pin the blame on somebody else.
Each game only lasts 5 minutes and is like a mini whodunit.
Obama Llama
Inside this box you'll come across hundreds of weird and wonderful rhyming charades. You'll come across Tom Cruise in his platform shoes, Piglet eating a twiglet, and of course, Barack Obama riding a llama.
It's your job to describe or act a rhyme, with your team trying to guess as many as they can in 30 seconds time.
Scrawl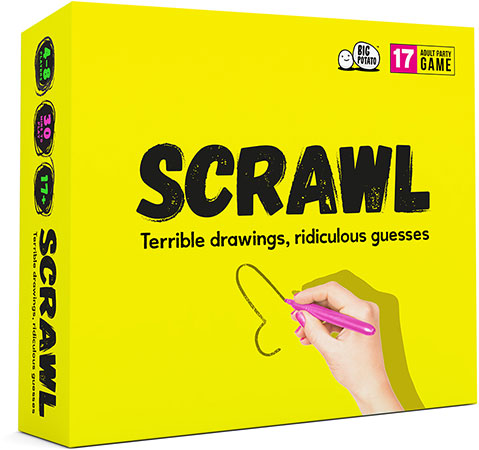 Meet our adult doodling and caption-writing party game.
Scrawl is probably the funniest game we've made so far.
You start by drawing a loaded phrase (e.g. Monkey Knife Fight) and passing it on. By the time your delightful drawing is interpreted by your friends' weird minds, things will have gone horribly wrong.
Then it's most grins wins.
To see these and many other weird and whacky games visit the Independent Toy & Gift Show 2018!